Project Transportation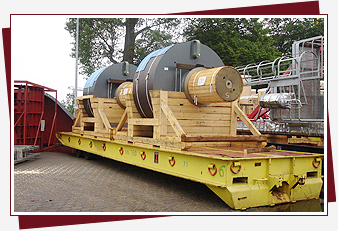 Any size, any weight, anywhere, anyhow, anytime, every time. That's our forte in Transportation.
We Offer -
Transportation of heavy and over dimensional consignment.
Arranging all clearance from PWD / RTO / Police / Forest dept. etc.
Evaluate cargo transport requirements
Investigate possible transport routes ex works to site
Conduct port, road and site surveys
Establish a detailed report of the findings
Develop a project concept in-line with client's budget requirements
Specialized transportation of very heavy consignments by hydraulic axle trailers
Unloading of cargo at site
We have around 4-5 cranes of capacity ranging from 30 MT to 90 MT capacity and 15-20 tailors of capacity 20 MT to 50 MT.